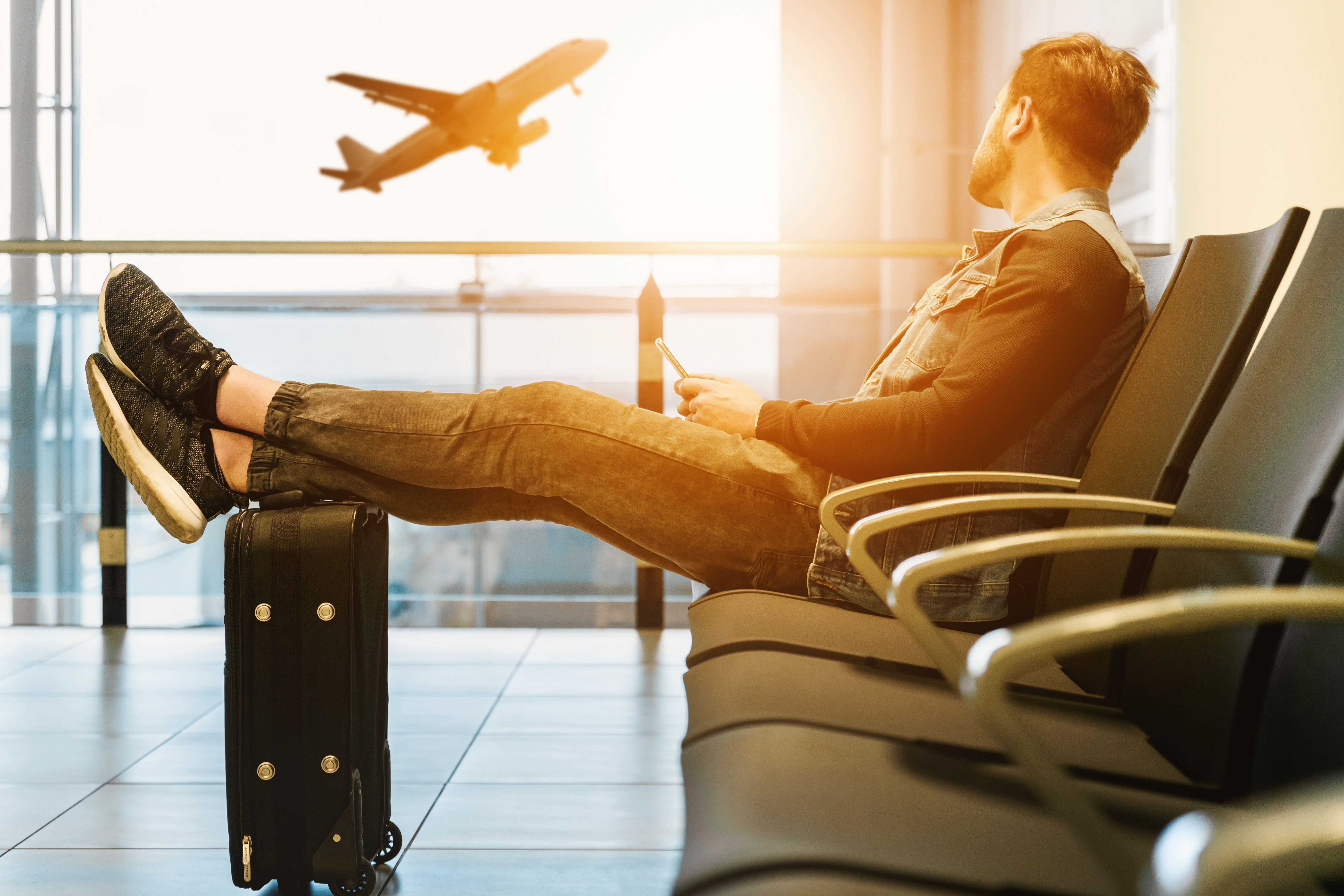 A seismic shift is occurring in the world of payments. New technologies mean money can be transferred between accounts in seconds. But in the travel industry, payments between online tour operators, airlines and travel agents haven't changed for decades.
"We're still stuck in the old way of doing things," says Dave Robinson, Chief Commercial Officer at Pax2Pay, which provides booking engines for tour operators and online travel agents (OTAs) to search for and make reservations with airlines and hotels.

"Payment by credit card is still the norm in the low-cost carrier market," Robinson explains, "and the Billing and Settlement Plan (BSP) is the only way you can pay for things through the International Air Transport Association (IATA) network where things haven't really changed in 30 years."

Paxport, which counts household names like TUI, Scandinavian and Norwegian airlines among its customers, realised its traditional payment partners could not keep pace with customers' demands. "The current providers of virtual card solutions are using technology that is quite old," says Robinson. "The movement of money doesn't happen quickly enough and reconciliations aren't transparent. People expect more."
Modulr and Paxport launch Pax2Pay at Travel Technology Europe 2019
Greater choice, speed and flexibility
Paxport wanted to seamlessly integrate new payments functionality within its search and booking engine without any significant technical development on its side or its customers. It wanted to provide OTAs and tour operators with the ability to credit their prepaid card accounts 24/7, 365 days of the year, and to receive funds in their account straight away, instead of having to wait up to 24 hours.
The travel technology provider wanted to offer its customers, higher levels of transaction reporting so they could more easily reconcile payments with specific bookings and its customer service team could quickly resolve customer payment queries.
Methods of payment like Virtual Cards are not always accepted by suppliers when paying for flights or holiday bookings. So Paxport wanted to offer OTAs and tour operators a wider choice of payment options beyond Virtual Cards.


Solutions for the future of travel

Seamless integration between Paxport's booking engine and Modulr's payments-as-service API meant the travel technology provider could deliver a new, flexible payment solution for OTAs and tour operators within a matter of months.

The new solution, called Pax2Pay, gives Paxport customers access to digital payment accounts with individual sort codes and account numbers. These accounts mean OTAs and tour operators can reconcile to a much higher level than they do today, by rapidly matching payments with bookings.

In addition to Virtual Cards, Modulr's API provides Paxport's customers with access to real-time payment systems like Faster Payments, which means funds are credited to their account instantly. And as Modulr's platform is available 24/7, they can move money whenever they want, even on weekends, which is the busiest time of the week for most tour operators.

"Having looked extensively in the industry for a new partner in terms of helping power our payments for the future, there were a number of significant credentials we looked for," says Robinson. "One thing Modulr brought is the experience they have in a whole range of payment solutions, which are perfect for the travel industry."
Using the Modulr platform, Paxport can now offer online tour operators a range of payment options beyond virtual cards, including Faster Payments in the UK and SEPA payments in Europe.
Paxport also wanted to work with a tech-first payment provider like Modulr, which it believes is better placed to meet the payment needs of its customers now and into the future. "We process over £300 million of travel commerce transactions annually and it's important we remain at the forefront of faster, easier and more reliable payments by partnering with a Financial Conduct Authority (FCA)-regulated payments provider like Modulr that is innovating on the back of recent regulatory changes such as PSD2," says Tony Barker, Paxport's CEO.


Paxport's customers can now do far more

Modulr's API first approach meant Paxport could seamlessly integrate Modulr's payments-as-a-service functionality into its online booking engine to deliver a new and more flexible payment solution, called Pax2Pay, which provides OTAs and tour operators with faster and more transparent ways of paying their suppliers.

"We've brought to market a revolutionary solution that allows our customers to do far more," says Robinson. "It fulfils all our customers' requirements in terms of full transparency of payments, faster movement of money and matching of reconciliation data within seconds of a transaction taking place. Modulr also offer alternative payment methods, not just cards. So, where people want to make payments out to suppliers other than airlines, we can use additional payment mechanisms available via the Modulr API."

The travel technology industry is extremely competitive and Paxport strives to constantly improve the level of service it offers customers. Its partnership with Modulr allows it to build on its reputation for innovation in the travel technology space, putting it at the forefront when it comes to offering its customers faster and more transparent forms of payment.

"By integrating with Modulr, we can now allow our customers to transfer funds into their funding account real time 24/7, which over a weekend people can't currently do that," says Robinson.

Paxport's advanced connectivity with Modulr's platform also means it can now provide a better level of service to its customers by responding to their payment queries more swiftly. "Before with our partners, we had to ask them a lot of questions," says Robinson. "Now customers get answers to their questions immediately."

For Modulr, the partnership with Paxport will allow it to scale rapidly in the travel payments space, expanding its product offering beyond the recruitment services, fintech and lending space to some of the largest tour operators and travel agents in the UK and Europe.

As an API-first business, Modulr can partner with a range of technology and software providers to integrate its payments-as-a-service functionality within software (accounting, payroll, ERP) that businesses use every day.

"Modulr's technology is where the future of payments in the travel industry is headed. People are starting to look at how we can do things better and it's going to be an enormous revolution in the industry as people start to embrace new platforms, quicker ways of paying and faster ways of transferring money from one supplier to another."—Dave Robinson, Paxport