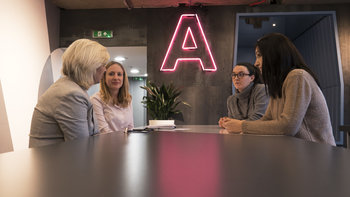 It is International Women's Day and to celebrate it this year we wanted to highlight the achievements and work of some of the leading women at 2017's 'Payment Start-up of the Year', Modulr. Our Marketing Manager, Hannah Mellow, spoke with Frontend Developer, Alina Pascal, Sales Director, Claire Huddleston, and Risk and Compliance Manager, Natasha Birchall, to discuss all things fintech, careers, mentors and advice.
Women working in fintech
Alina, Claire and Natasha, have all worked in payments and tech previously, but it's their first time working for a fintech start-up – building something from the ground up. Like most women, their experience of work has predominately been in male-dominated industries, and working for a fast-growing start-up, at times they struggle to get their work/life balance right. However, that hasn't dampened their careers – or their spirits.
"I feel like my work has proven my worth, rather than who I am," says Natasha who has had a positive experience of the payments industry over the past six years. "I don't think I've been stunted in any way," she says adding that her dedication, attention to detail and commitment has helped her progress quickly within the world of compliance.
Alina is one of only a small percentage of women working in software development, but she doesn't feel that her gender has impacted her career in any way. "I'm proud because I'm in that small percentage of female developers, but I don't feel like I'm a different person than the others," she says. "If I do my job, deliver my product, and it's good quality, then I'm the same as the others." She got her first taste for computing as a child visiting her mother's workplace. "I saw computers there and I was very curious to see what was behind them. I've always liked building stuff and creating things."
Claire, who has worked in sales for more than 25 years, has seen first-hand how the payments industry has changed over the years. "I never decided I wanted to be in fintech," she says. "I fell into it because I have a love of financial information and technology. Being a woman in this world as a customer-facing person, it's always been a very male-oriented industry. Sixteen years ago, it was all about the legacy banks, which were very old school and male-dominated. As a woman, you had to prove your worth. You had to have the knowledge to be listened to and be confident about what you were saying. I'm not saying it wasn't easy for me, I'm quite a confident person, but I can understand why some women within this industry may have not necessarily moved forward."
Expectations are changing, however, says Claire. "There are many women CEOs; many female sales directors; there are also more women in top jobs within fintechs now. You only have to go to certain events to see women are actually now speaking on panels, whereas before it was all very male oriented."
So what advice would Claire, Alina and Natasha give to any girls or women out there — or anyone for that matter — harbouring ambitions or dreams to playing a leading role in a technology start-up?
"Be ready to work hard. Be confident in your own ability. Find your mentors quickly – you can watch them from afar and see how they are in certain situations that you might find difficult," says Natasha.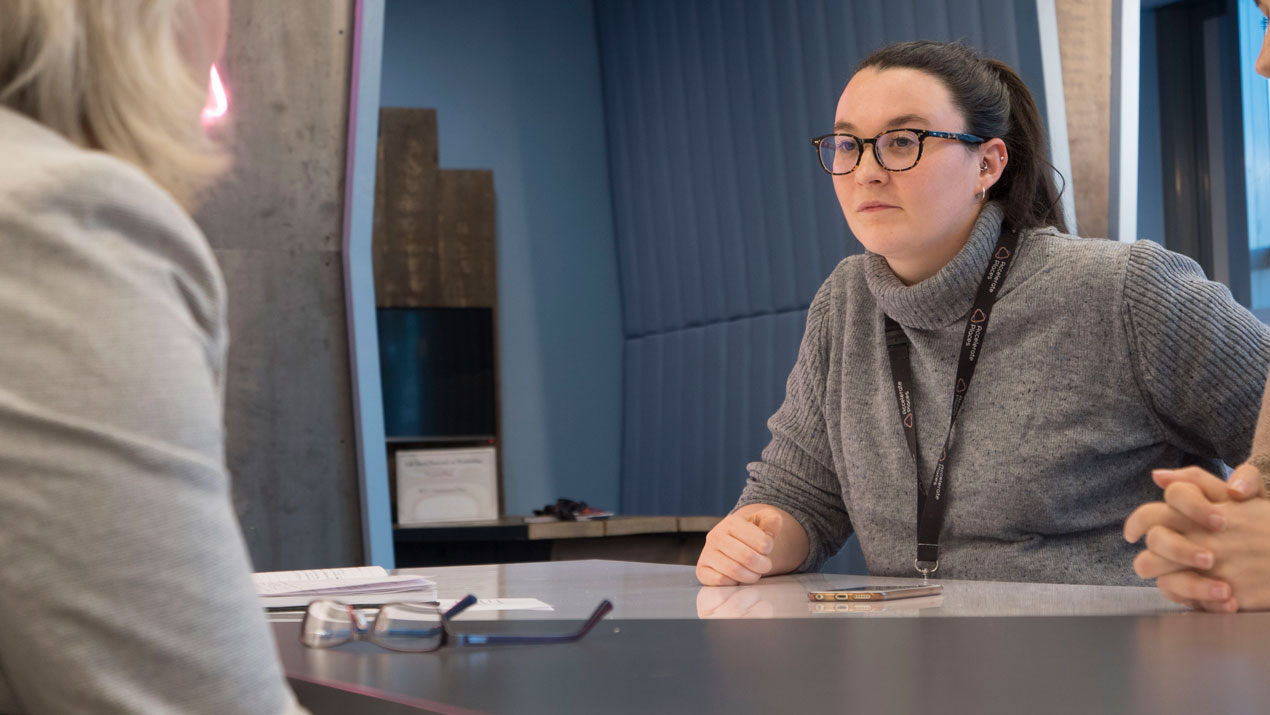 This advice isn't only for girls, says Alina, but for people in general. "If we feel different, then people will look at us differently," she explains, "and we don't need to be scared. Do your job. Ask if you don't know. Everyone is stupid at some point."
For Claire, it's about being passionate about what you do. "If you're not passionate, then you're not going to sell anything. Build relationships and don't sell products. And, like Natasha says, find someone that's a mentor who can help you."
Want to join us? We're always on the look out for fresh new talent and currently have a number of open roles.